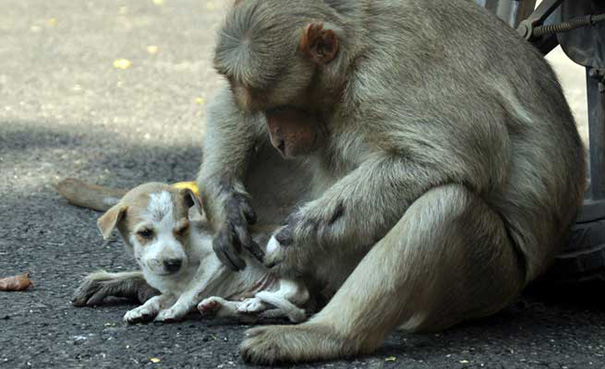 It seems that in the animal kingdom there is no discrimination at all. The most unusual story that has happened in the city of Erode in India, has leave us speechless. A rhesus macaque monkey adopted a puppy after it defends it from larger stray dogs.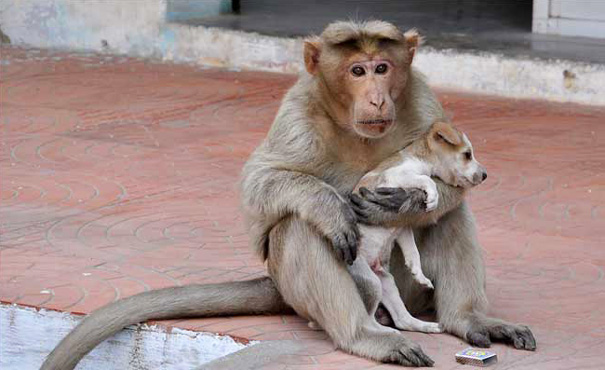 This dynamic duo has quickly became local attraction in the city of Erode in Southern India. The locals have said that after the monkey witnessed that larger stray dogs are attacking the puppy, he fight them back and adopt the puppy.
Even, when some people offer food to the monkey, he is letting the puppy eat first. After this event, they become inseparable, in fact they go everywhere together.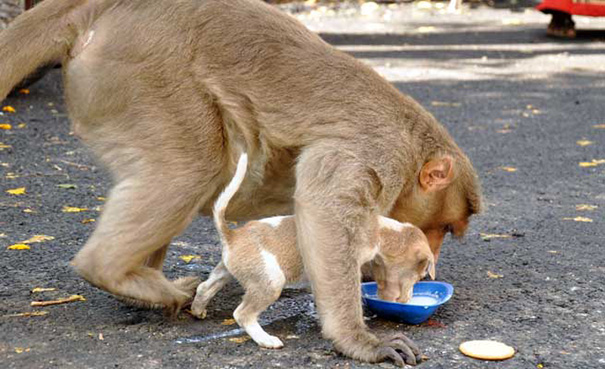 The following photos which already gone viral shows the rhesus macaque feeding, cleaning and protecting the tiny puppy as it was his own baby. The monkey even clutches the puppy to its chest as it leaps from a tree.
Biologist and behaviorists from all around the world agree to one thing, the monkey must lost its own baby ad was heart broken. It is possible that it was its own baby in the puppy and decided to adopt it and take care of it.