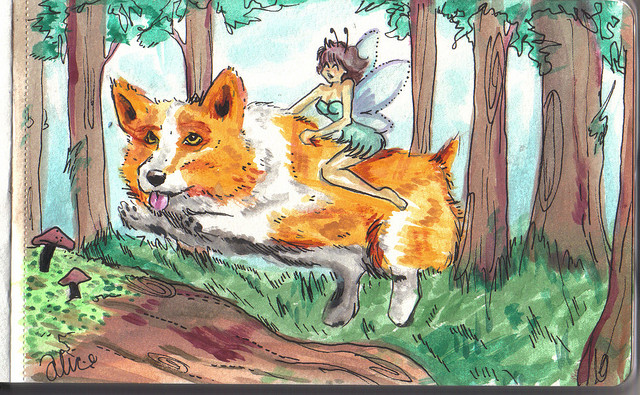 When one thinks of corgis, the first thing to come to mind may very well be, "Isn't that the breed of dog the Queen of England really likes?"
That's true, of course. But there are plenty of other fun facts to file away about the fluffy canines. For example: Fairies used to ride them into battle.
That's if you believe Welsh legend, anyway. According to the stories, a pair of corgis—specifically, the breed known as the Pembroke Welsh Corgi, as opposed to the Cardigan Welsh Corgi—were gifted to two human children by the "wee folk," who used them for any number of tasks.
The diminutive dog breed was said to have been handy for pulling the fairies' carts and carriages, as well as for riding into battle.
Though the most commonly-told tale of the discovery of corgis has human children stumbling across the dogs—whom they at first assumed to be foxes—another version tells of a battle between two warring fairy tribes, the Tywyth Teg and the Gwyllion, which resulted in the deaths of two of the Tywyth Teg.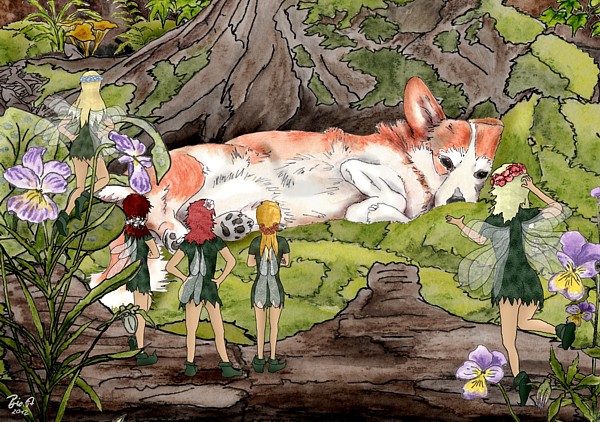 Two children happened upon the Tywyth Teg funeral procession and were gifted the departed warriors' noble steeds to help with their herding.
As the dogs were passed on to the children, a representative of the Tywyth Teg spoke fondly of the dogs' talents. "They are trained warriors in their own right," he supposedly said.
"But they are more than warriors: they are great helpers for the faerie folk." The diminutive dogs were perfect for herding cows, he explained; Their short stature kept them out of the way of flying hooves when they nipped at angry cows' heels.
The corgi's battle-forged origin explains a few things about the high-energy breed. First off is the name: gi is dog in Welsh, and cor is dwarf, so corgi is literally "dog of the dwarfs." Many corgis have a darker patch of fur under their shoulders that even today is sometimes known as the "fairy saddle."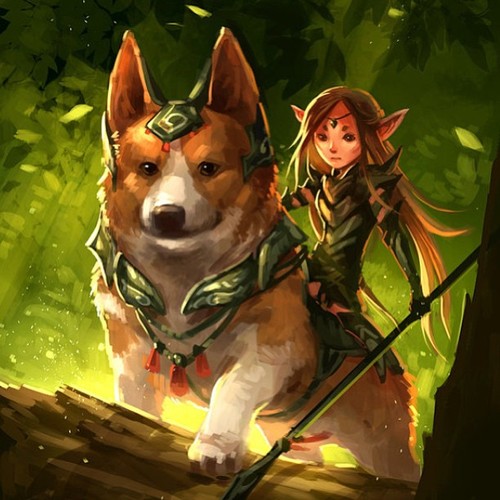 And if corgis have a tendency to get nippy, well, that's because fairies don't really give gifts without strings attached. Outfitting a corgi with a collar that has some iron or steel, it is said, will keep the corgi from biting its owner, as fairies are naturally averse to those metals.