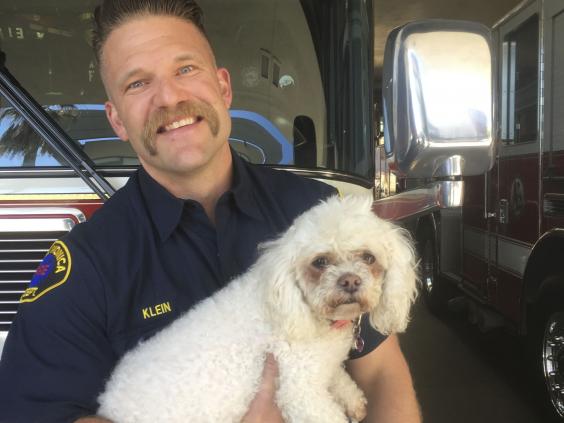 A dog who was rescued from a burning building, survived after firefighters gave it "mouth-to-snout" resuscitation. The 10-year-old Bichon Frise/Shih Tzu named Nalu was trapped in her owner Crystal Lamirande's apartment in Santa Monica, California, after the smoke from the blaze became too thick. Ms Lamirande said she frantically tried to save the creature but could get to it.
When firefighters arrived, the 35-year-old told them Nalu was still inside. But after they got the flames under control, they pulled the creature's lifeless body from a bedroom.
"I discovered him amidst all the smoke and the heat. I grabbed him and as soon as I grabbed him I knew that he was unresponsive just by his dead weight," firefighter Andrew Klein told Dog Trophy.
Refusing to give up, he spent the next 20 minutes giving the canine, CPR.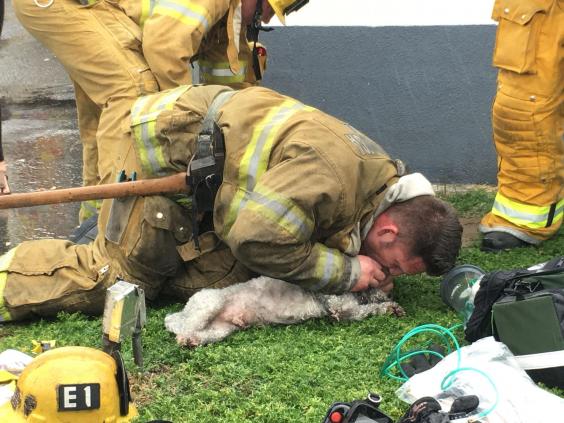 "I was watching with horror and was very terrified," Mr Fernando told Dog Trophy. "The whole time I was hoping that dog will be okay.
"Once he started breathing, it's as if the big weight lifted off my chest and I'm overwhelmed with joy and tears as I witness the dog came back to life."
"Firefighters performed 'CPR' and provided oxygen through our 'pet oxygen masks', a standard piece of equipment," he said.
"After 20 minutes, the dog began breathing on its own and regained consciousness, even regaining the ability to walk around."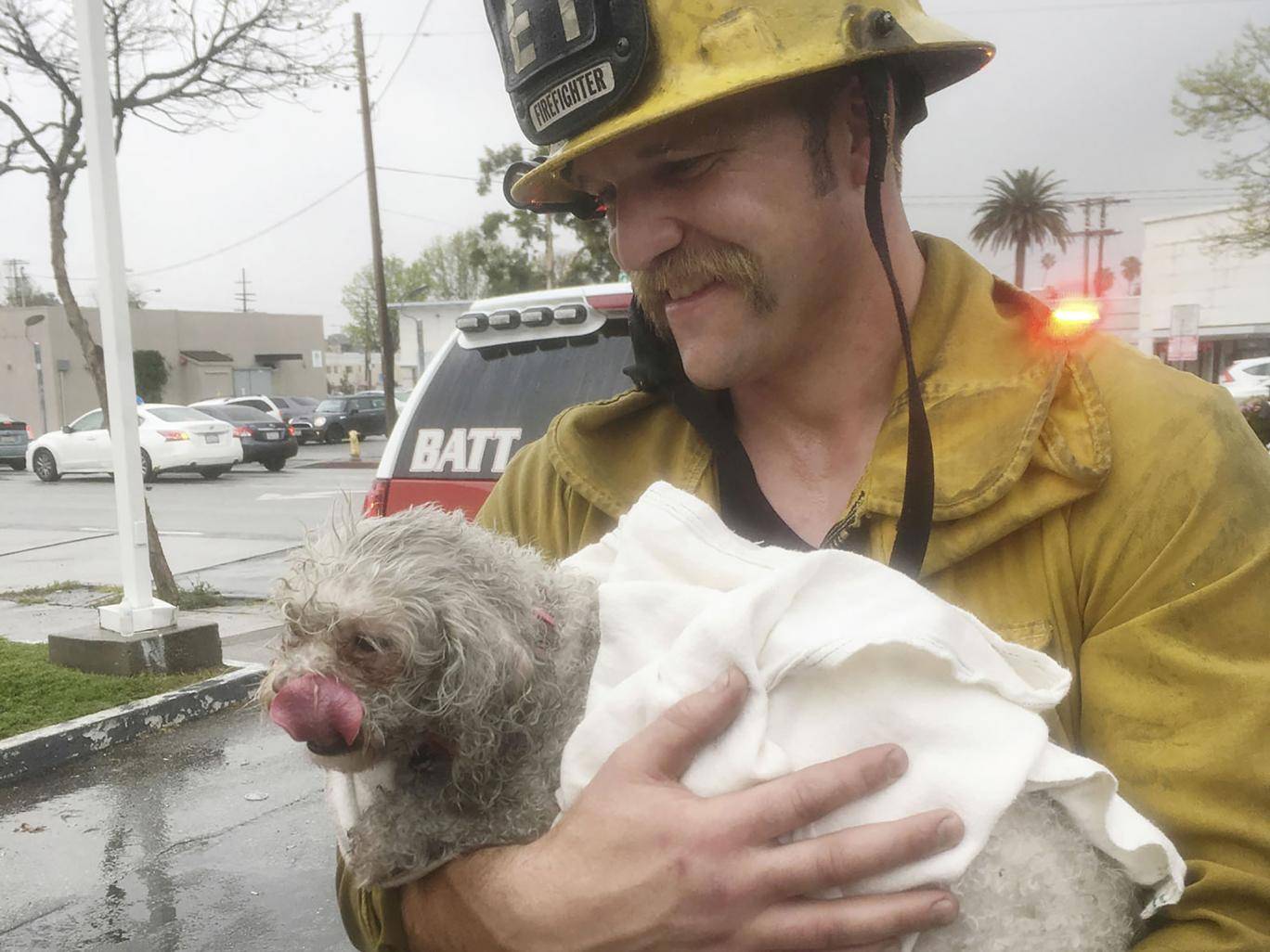 Nalu was taken to a local animal hospital, where she given further care and placed in an oxygen chamber. Ms Lamirande has said her pet is doing well and making a swift recovery.