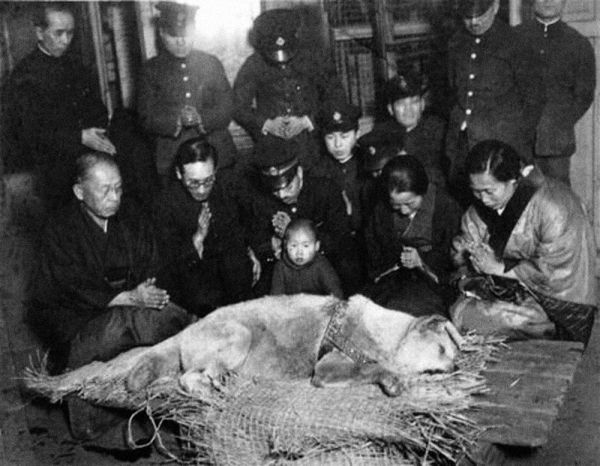 We think that everybody has heard the story about Hachiko? No… Well then, if you plan to visit Japan, make sure that you know the story. Hachiko is a national hero to the Japanese people. This amazing Akita Inu was subject of several movies and books. His own statue is located next to Shibuya Train Station in Tokyo, and every day thousands of people visit it to pay tribute to the loyalty that this dog shown towards his owner.
Professor in Agricultural Science at Tokyo University, Eizaburo Ueno wanted a purebred Japanese Akita dog. He has searched for the perfect puppy for long time, until one of his students told him that there is Akita for adoption in Odate City (Akita Prefecture). When professor Ueno first saw Hachiko, he knew that he find the perfect dog. They have become best friends since the moment they saw each other and soon professor Ueno couldn't be seen anywhere without Hachi.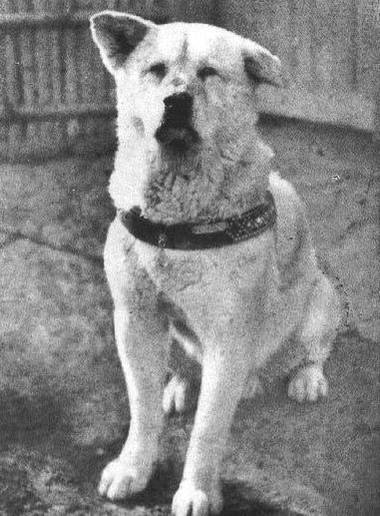 As Hachiko grew older, he started to walk with his owner in the morning to Shibuya Train Station and waited for him in the afternoon when the professor was returning from work. But, on May 21, 1925 when Hachiko was 2 years old, he waited for the professor by the exit of the train station. But, his owner never showed up. Professor Eizaburo Ueno had suffered from a cerebral hemorrhage and died suddenly while at work.
Afterwards, Hachiko was adopted by a staff member in the house of the Ueno family, but throughout the rest of his life he kept going to Shibuya Train Station every morning and afternoon, precisely when the train arrived at the train station, patiently waiting for his owner to come back.
Story about Hachiko was first published by a major Japanese newspaper in 1932 and made him celebrity all over Japan. The story caused so many people all over Japan to visit Hachiko at Shibuya Train Station every day and offer him treats. In 1935, while Hachiko was still alive, a life-size statue of him was made and unveiled at grand ceremony in front of Shibuya Train Station. Hachiko, passed away peacefully on March 8, 1935 in the street near the train station.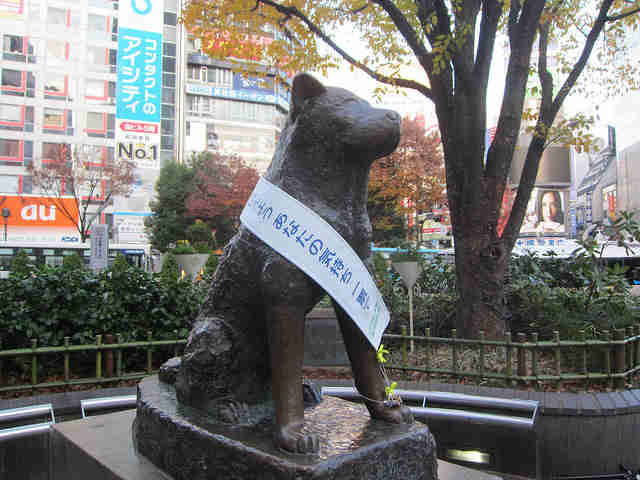 Japanese people didn't forget about Hachiko. His remaining are now dispayed at the National Science Museum in Ueno,Tokyo and besides the statue on the train station, there is a monument next to his owner's tomb in Aoyama cemetery in Tokyo.