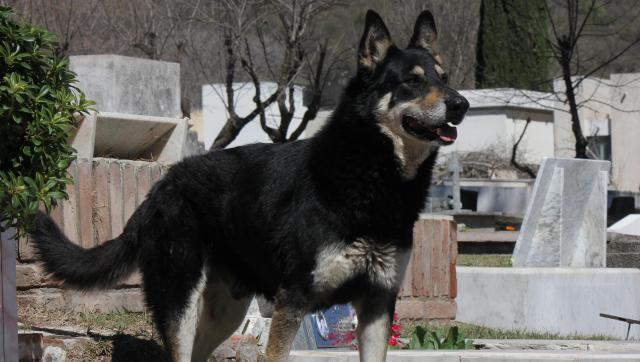 Miguel Guzman brought Capitan – black Alsatian dog as a present for his son, Damian in 2005. After Mr. Guzman passed away in 2006, Capitan disappeared from his home, and he was later found on the place that no one expected.
At the beginning of 2007, Mr. Guzman's family went to his grave in Villa Carlos Paz, near Cordoba in Argentina, to pay respect they have seen Capitan sitting on his grave. The staff of the cemetery told them that the dog just showed up one day, and was wandering around until it found Mr. Guzman's grave.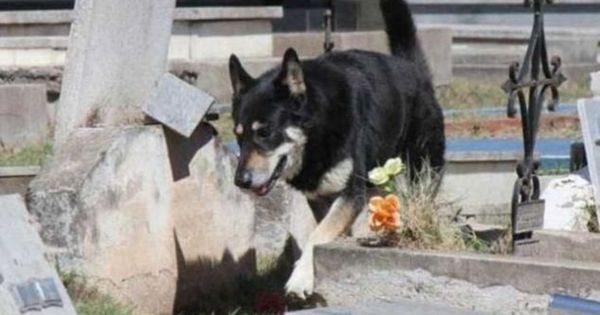 Mr. Guzman's widow gave her statement – " We  searched for Capitan, but at the end we gave up. We thought that he is killed or maybe he found a new home. When we went to my husband's grave, Damian saw the dog, and Capitan was barking as if he were crying".
The director of the cemetery Mr. Hector Baccega added – " The dog sometimes walk around the cemetery, but he always goes back to Mr. Guzman's grave at six o'clock sharp. Then he lays down on the grave and stays there all night".
The staff of the cemetery and the local people that lives nearby take care of this amazingly loyal dog. There is even a veterinarian that is visiting from time to time, just to make sure that the dog is fine.
Damien tried to take Capitan home couple of times, but the dog always return back at the cemetery. As Damian said – "I don't think that Capitan will leave my father's grave. I think that he's going to be there until he dies too."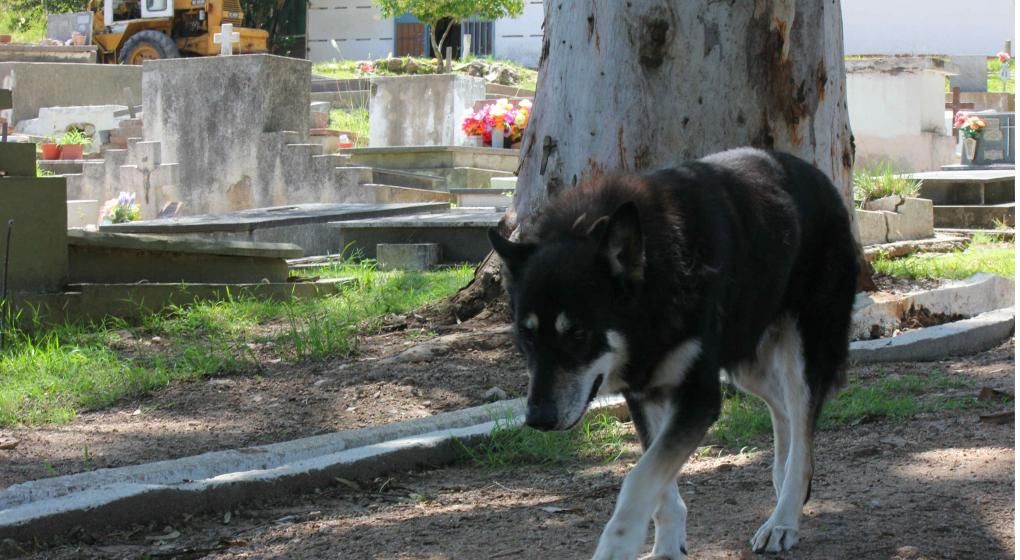 In middle of February 2018, Capitan was found dead next to his owner's grave at the age of 15. Previously, he was taken to veterinarian and was diagnosed with kidney failure. His age and the condition were the reason for his death. The family of Mr. Guzman and the cemetery director refused to take Capitan to surgery stating that, the best thing they could do as Capitan's dying wish is to leave him to pass away next to his beloved owner, at the cemetery where he lived and felt calm.