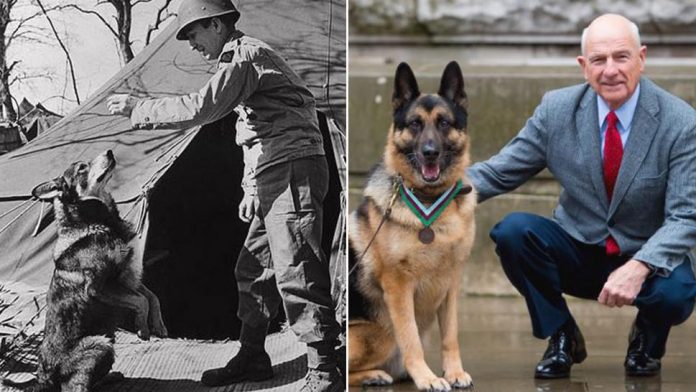 A US Army dog that attacked a machine-gun nest during the Second World War has been posthumously awarded Britain's highest honor for animal bravery.
Chips, a German shepherd-husky cross, was awarded the Dickin Medal for actions during a 1943 beach landing in Sicily. According to the soldiers, Chips raced into an Italian machine-gun nest, attacking an enemy soldier and pulling the gun from its mount.
The medal was awarded by veterinary charity PDSA in a ceremony Monday at the Churchill War Rooms in London. The honor was accepted by 76-year-old John Wren of Long Island, whose father donated Chips to the war effort.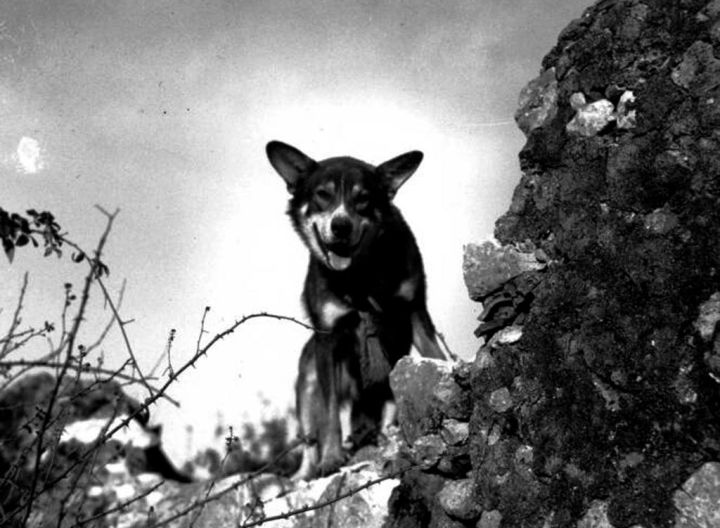 PDSA director-general Jan McLoughlin said Chips could "take his place in the history books as one of the most heroic dogs to serve with the US Army."