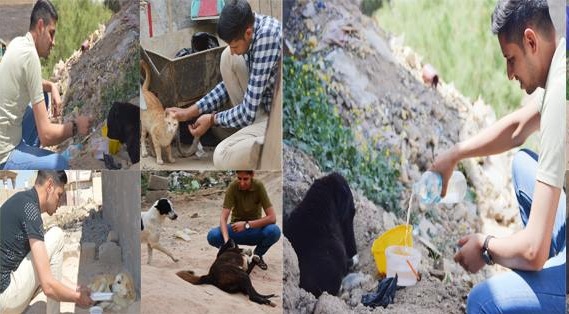 It seems like the 20th century was just a prequel to what is going to happen next. All of us hear about the Iraq and Syria's situation on daily bases but there are some stories that we cannot hear on the TV.
dogtrophy.com is bringing you the story of Mr.Muntadhr Alhamdani , a regular Iraqi teen that is struggling to provide a shelter and food to the abandoned dogs in war-torn Iraq.
"I'm trying to build houses for these poor dogs and everyday I'm doing my best to feed them. Because of the war in my country, there are not effective organizations that could help me to save as much as dogs possible. I have been doing this for more than 4 years and I'm trying to save as much as innocent souls but, there are more than 1 million dogs now wandering on Iraqi's streets. If I had enough money, I would buy a plot, I'll take all the dogs there and provide them with shelter, food, water and security.
I would also offer my dogs to adoption, but only if I'm sure that they would live good life in a suitable place. "
Another story is coming from Iraq's northeast province of Sulaymaniyah. Sirvan Abdullah and Firishte Necat have devoted their lives to caring for stray cats and dogs. This lovely couple is giving priority to animals that have been injured, taking them into their home and providing them with food and medical care. They have been doing this for the past ten years.
"Helping stray animals is deeply gratifying. Like human beings, they too need food and water and shelter." – Abudllah said. "First we care for the injured cats and dogs after bringing them home," he said. "Then we try to find people interested in adopting them."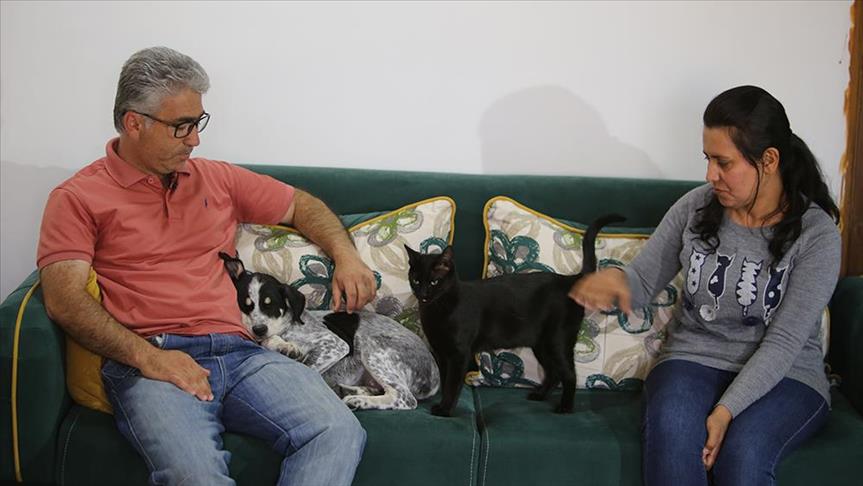 According to Abdullah, the pair has hosted at least 300 stray dogs and cats since they began the practice a decade ago.
Necat, for her part, said that taking care of stray animals was a "challenging but highly enjoyable task".
She nevertheless went on to urge NGOs devoted to animal welfare to "please give us a hand".