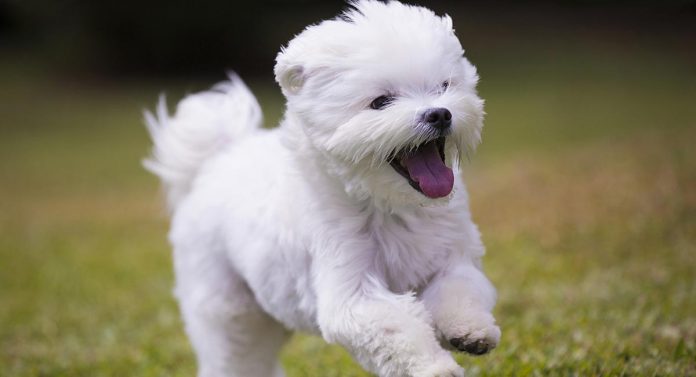 Before the little puppy arrives at your home, you need to provide him with appropriate food as well as the basic things he needs. The little dog will feel safe in an environment in which he knows his place, has his own toys and a place to rest, and where routine is being kept – feeding, and later going for a walk. Routine is very important for a sense of security.
All the habits he is getting now remain for him all his life.
Therefore get in advance:
– Appropriate food
– Two dishes, for food and water, ceramic or metal galvanized with non-slip floor. Deeper for water.
– A cot which will be his rest place. Although owners prefer puffy materials, for Maltese dogs, due to the tendency of loosening their silky hair.
– Floor nappies for the training of the puppies to perform a certain job, and for you to make cleaning easier for you
– Toilet plate for diapers to provide a clean floor, and also to prevent slipping diapers and puppets on the floor
– Wet wipes for everyday hygiene. You will always need to delete it from something.
– Toy, full of rubber that can not be burned and swallowed, small enough for his little mouth. Dogs, in principle, like toys that produce sound when squeezed, but also those that are firm for milling.
– Lotion for cleaner and eye care
– Oval Pin Brush with long needles for long hair care (you will need to do later if you choose long hair. Always use a pin brush with flat, non-rounded tips to avoid tearing and breaking the sensitive hair of the Maltese dog .
– A slicker brush for everyday care for everyday care and massage that stimulates circulation and hair growth (use the puppy to brush it as it will be an integral part of his daily care)
– Metal comb for combing
– Shampoo for puppies, later silk shampoo, and a special white shampoo shampoo that will keep your scalp and whiskers on which the hair is more prone to washing and changing colors.
– Puppies can be very helpful, especially if you leave the puppy alone in the house.
You may be also interested in: Small guide for Maltese dog – part one ! 
Later you will need for:
– Metal necklaces are in no way suitable because of the silky hair that is prone to creating nodes (the exception is the so-called "snake"), especially if you decide to keep your hair long hair. Necklace or am I supposed to expand wisely, smooth inner sides.- The leash, but it is not burning to have a classic that goes along the necklace.
– Appropriate shampoo – the choice of shampoo is very important for maintaining silky hair, prone to "bleeding". The experience of groomers recommends a shampoo for silky hair as basic, with it you will not need balm. The hair on the face and legs is prone to changing the color of the yellowish, so you can use a shampoo for a white coat that contains a whitening additive.
– Spray for easier spreading and spreading of hair (hopefully you will not need to be scratched). No matter how much effort is made it is almost impossible to avoid hacking, you can only minimize it.
– Winter shoes like the protection of their sensitive ice and snow paws that accumulate on the hair around their fingers, and especially the salt that spills our streets!
– A transporter for traveling the appropriate dimensions that the dog can comfortably turn and stand in it.
– Carrying bag
– All the other little things that you will already discover