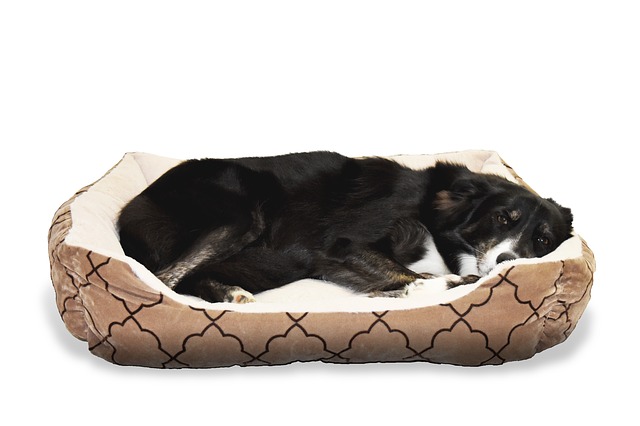 If you really love your dog, you really need to show it to him. The love for the dog is manifested through socializing, playing, walking, giving quality food to the dog and the like. If you really want to entertain your dog, buy him a pillow or a bed because dogs love to lie down.
In a situation where you are not able to buy him a pillow or a bed, there is a possibility to do it yourself at home. Make a bed for your dog.
To make a bed for your dog, you need the following materials:
– Old blouse that you no longer use
– Medium size pillow
– Needle
– Thread
The old blouse that you do not use, put it on the floor, on a flat surface and fill the sleeves with various fabrics to fill the empty space. In the part of the blouse that covers the body or the torso, put the pillow and then sew the edges of the blouse with a needle and thread so that the pillow stays inside. Also, sew the blouse sleeves with a needle and thread and then join them together. This way you will get the ideal bed for your dog, which will be very comfortable for him.
To make a copy of a real bed you need to provide enough material and a little willpower. It's needed:
– Fabric of your choice
– Sponge
– Needle
– Thread
Before you start making this bed, you need to draw and write the dimensions on paper so that no mistake is made. Namely, when you mark how much material you need, prepare it in the same way according to the dimensions given to you and the sponge that you will use. Fill the fabric that is tailored to you with a sponge and then sew it that way to get a bed that will look like the one we use.
Dog pillow
Dog pillows can be made from old pillowcases. You will fill the pillowcase with a sponge or wool. If you do not have pillowcases, you can use any other material that will be tailored and sewn according to the proportions that you choose yourself.
Check out our 10 Best Dog House Ideas Your Dog Will Love.