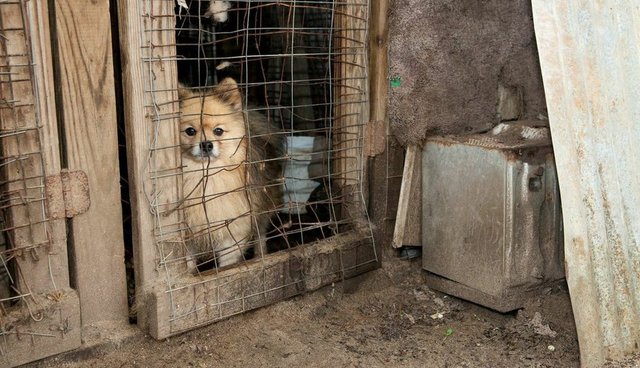 More than 150 dogs were freed from their doom in a small wire cages at abandoned facility in Namyangju, South Korea.
Pure breed dogs as well as stray dogs were among the canines that have been released from captivity.More than 120 of them were found to be suffering from skin disease, eye infections and paw sores after spending their entire life exposed to the elements in tiny cages without any veterinary care.
They have been condemned to electrocution at the local slaughterhouse but their destiny has now taken a unbelievable turn.The dogs are now going to be flown to Canada, USA and the UK for care at animal shelters.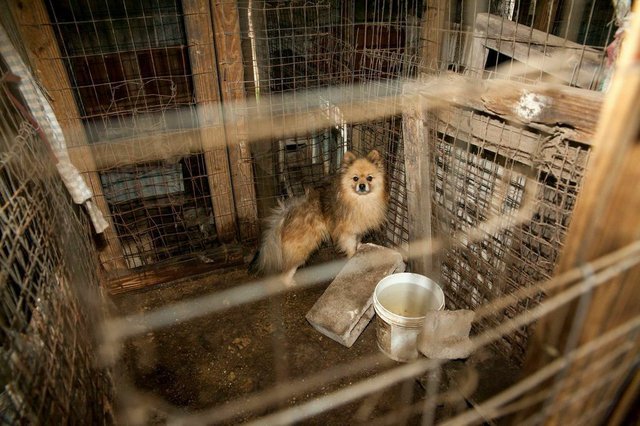 More than 2.5 million puppies and dogs are used for human consumption in South Korea each year. Their meat is mostly used for preparing the spicy dish called bosintang.
Good news is that the younger generations are less acceptable about dog meat consumption and various animal right groups are working hard to shut down the remaining dog meat farms.