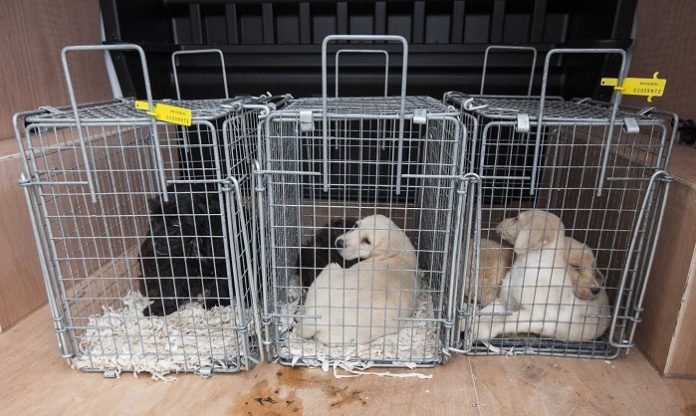 During a major investigation into illegal puppy trading in County Durham, six puppies has been saved and four people has been put behind the bars.
In Friday, March 16 officers from Durham County Council's Consumer Protection and Health Protection supported by Durham Constabulary teams executed warrants on two properties in the Consett area.The reason for this raids were the reports from the public regarding puppy sales, in which there were allegation that the puppies purchased were suffering from health issues.
Inspectors from the Durham Constabulary said:"Durham Constabulary is happy to work shoulder to shoulder with partner agencies in Friday's joing operation, which has taken considerable planning and coordination. The illegal puppy trade makes a lot of money for someone , but it also leads to suffering for the puppies as well as cheating for the people that purchased this puppies. Anyone that is planning to but a puppy, should do so using a reputable dealer or kennel.
The operation was the result of very detailed planning and team work between the two agencies and while six puppies have been removed from the two properties and are now undergoing health check the inspectors continue to work on leads that may lead to another cases connected with this one in County Durham area.