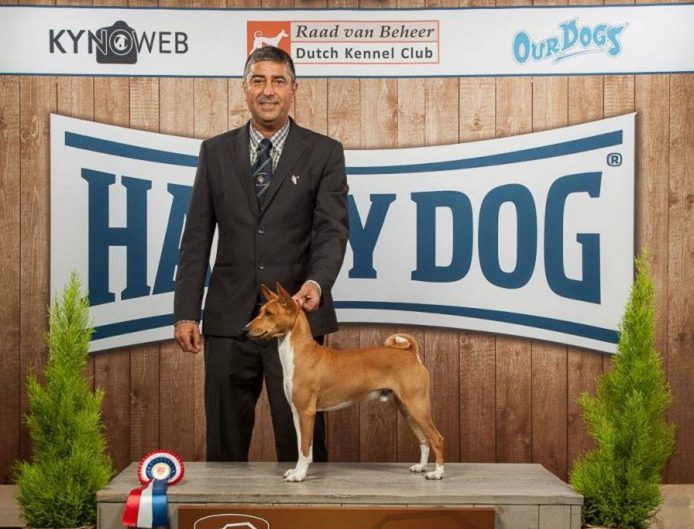 In order to find out more about the Basenji dog breed, we have asked Mr. Maurizio Ferrini , long-time breeder and owner of award-winning dogs for a interview.
Good day, Mr. Ferrini, could you please introduce yourself to our readers? Since when did you start to become interested in this breed?
Mr.Ferrini : Good day to you,as well. My name is Maurizio Ferrini and I'm from Rome. I have been Basenji owner for about 11 years.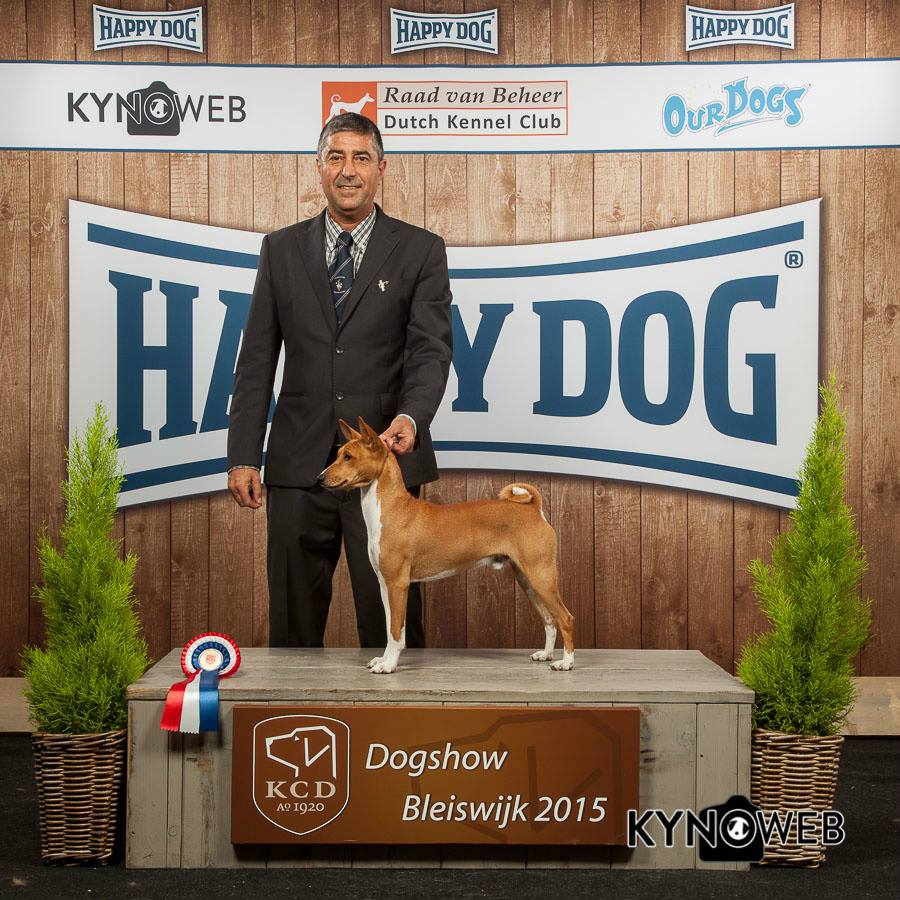 Could you please tell us more details about the breed?
Mr.Ferrini : Basenjis are originating from Central Africa and they are used there mostly for hunting. They have a built-in highly-developed instinct to chase and kill. Since they are used mostly for hunting, in some areas of Africa they were highly prized by the hunters. In the book "The Complete Basenji" by Elspet Ford it is written that some tribesmen put the dogs on such a high value that often they cost more then their wives.
Why did you choose this breed?
Mr.Ferrini : I chose this breed because although it is a primitive dog, it is extremely clean and it fits well in smaller living places, for example apartments. I also like the fact that it is very independent dog and it almost never barks.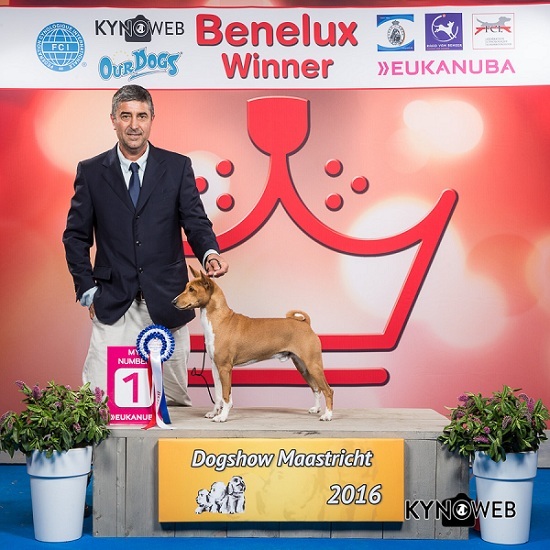 Did you go on a dog shows with your dogs?
Mr.Ferrini : Yes, I have been on many dog shows with my dogs. I have been in Germany, Netherlands, Spain, Greece, Austria, Croatia, Macedonia, Portugal and many other countries.
Can you tell us some interesting story that has happened to you on a dog show?
Mr.Ferrini : To be honest, I enjoy traveling with my dogs and of course there are some interesting situations that happened to me while on a dog show. A year ago when I was on a dog show in Czech Republic I was exhibiting three dogs. Then, when I needed to enter the ring for Junior Best in Show, in a rush I took the wrong dog. I did won the Junior Best in Show and I wanted to tell to the judge about the mistake, but I was too much embarrassed.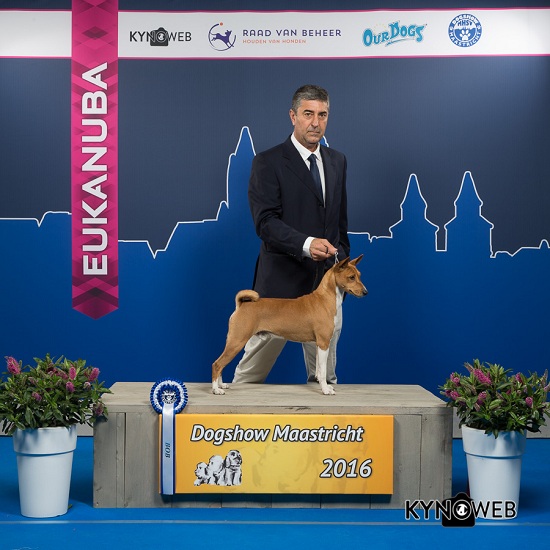 Which dog show will you always remember and why?
Mr.Ferrini : At the International Dog Show in Eboli in 2011 my dog Anubis Enigma Eros won the Best in Show and the same day my other dog Chapisco Itapuca won the Junior Best in Show. Two Best in Show awards in the same day. I will never forget that dog show.
Will you recommend Basenji to our readers and why?
Mr.Ferrini : I highly recommend this breed, especially to someone like me, who loves a curious, independent, proud and rustic dog. Despite the small size, this dog is really strong, it doesn't get sick that often and for the females I can say that they are fantastic mothers. But, the only bad thing about this dog is that he is a terrific thief – of food. He will always try to steal something from the table or from the fridge. And when you get angry to him and you look at his face full with wrinkles, you cannot resist…And you will forgive.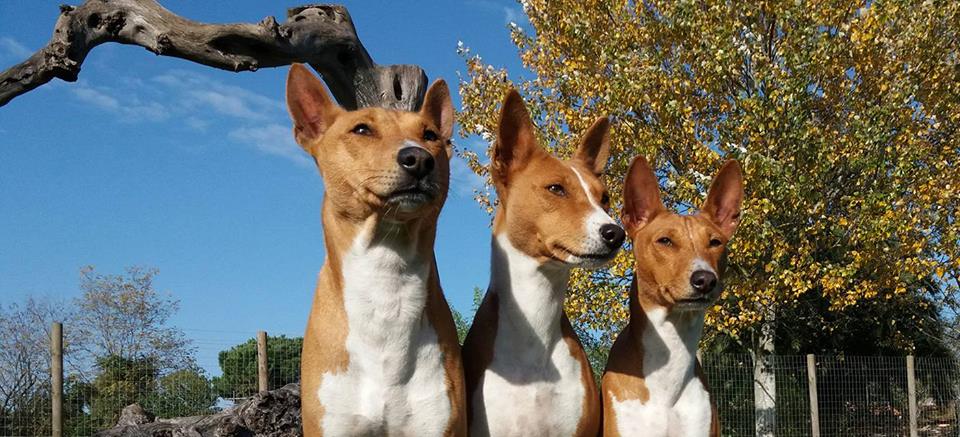 Thank you so much Mr.Ferrini, we wish you luck and success on future dog shows.