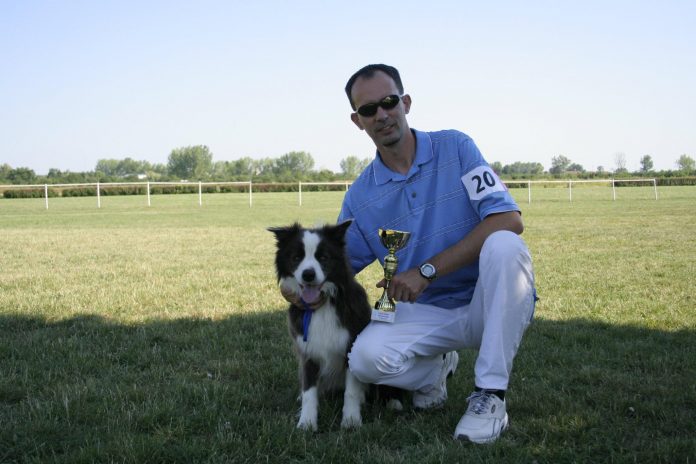 If you are looking for a clever dog breed, Border Collies might be your choice. These four-legged mini machines are considered the smartest dog breed of them all. The "Border" in their name reflects their origin, this dogs were originally bred to herd sheep on the border between England and Scotland. As a professional breeder of this dogs, Mr. Plamen Kirov was happy to give us an exclusive interview.
1.Good day, Mr. Kirov, could you please introduce yourself to our readers? Since when did you start to become interested in this breed?
Mr. Kirov: First of all, I would like to thank you for the opportunity to share with you and your audience my passion for Border Collie. In 2008 I have decided that is the time to fulfill my childhood dream of having a dog. For me detailed research is very important – not only the dog appearance, but also the temperament, level of physical activities, how easy is to be trained, socializing, health aspects and so on. After few months of searching I have found the right dog for me. I got my first Border Collie, named Kasimir (a.k.a. Kas).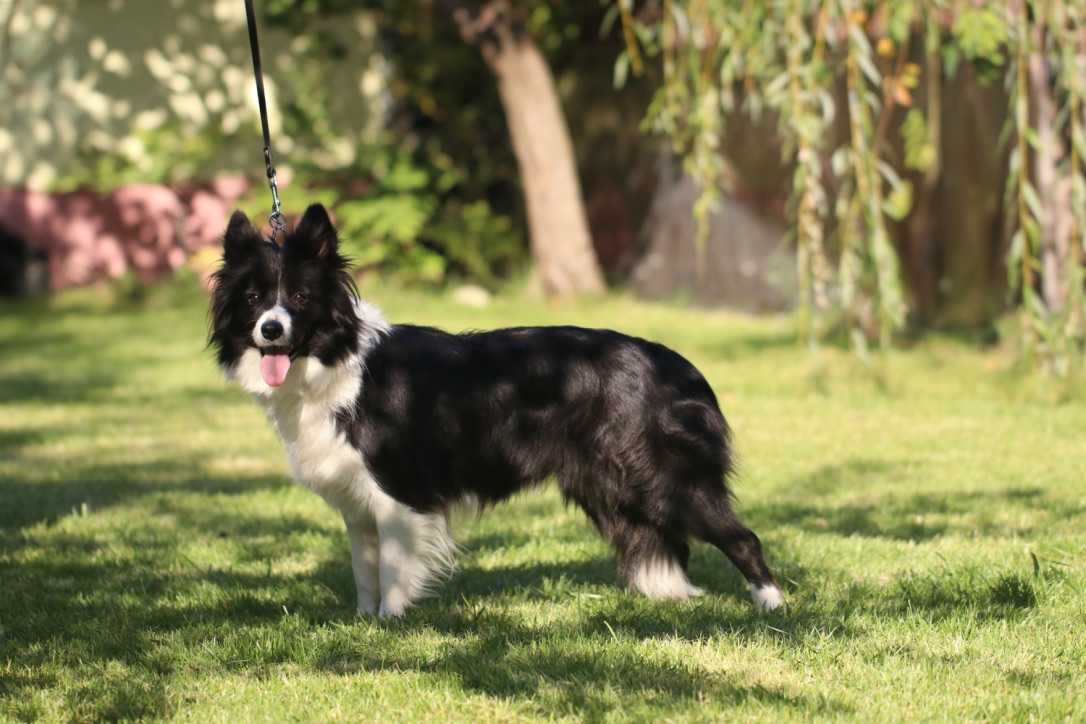 2.Could you please tell us more details about the breed?
Mr. Kirov : This dog breed started development in England nearly 130 years ago. The Border Collie are one of the most agile and active dogs, their training abilities are setting them on the first place in intelligence ranks for many years. There is no dog sport competition – agility, flyball, fly disc etc. where a Border Collie will not be found in the first place. Their working abilities, made them almost irreplaceable in sheep herding. They are very emotional and form strong bonds with their owner and family. Generally, are very healthy with long life span the Border Collie is a breed, requiring training time and physical activities.Giving them correct and firm directions during the training sessions is essential.  They are eager to learn and please their owner, some time so fast that you will be surprised.
3.Why did you choose this breed?
Mr. Kirov : My choice was dominated by my life style – active, enjoying outdoor activities, like jogging, biking and swimming. For me, the Border Collies are not just a dog, they are partners in my daily life.
4.Did you go on a dog shows with your dogs?
Mr. Kirov : My first dog show was few weeks after I got Kas. Since then we participated in a numerous international and national dog shows and agility competitions. Few months later Kasimir's mother, Szeder joined our little family. Later came two sisters of Kasimir: Lilith and Eva. For the moment we have two FCI International Champions, with another two walking the same way.
5.Can you tell us some interesting story that has happened to you on a dog show?
Mr. Kirov : It was in May 2014 at CAC Panchevo (Serbja). I was showing one of Szeder daughters, Arya in Juniour class. The day was cloudy and with forecast for showers. The show judging started according to the announced schedule. Our breed was after approximately 10-12 dogs from other breeds. When our turn was getting close, it started to rain very hard. Me, Ivana (owner of Arya) and Arya got very wet.
The judge was wearing a waterproof suit (that looks like old-fashioned military kind of hazmat). The ring turned to a muddy pound in matter of seconds. Our turn came, I entered with Arya, she was uncomfortable with the unusual situation and jumped on me few times. The real issue was that I was wearing white shirt and beige trousers. At the finals I was all wet and covered with muddy paw prints. The good point was that Arya took the coup for Junior for FCI group 1.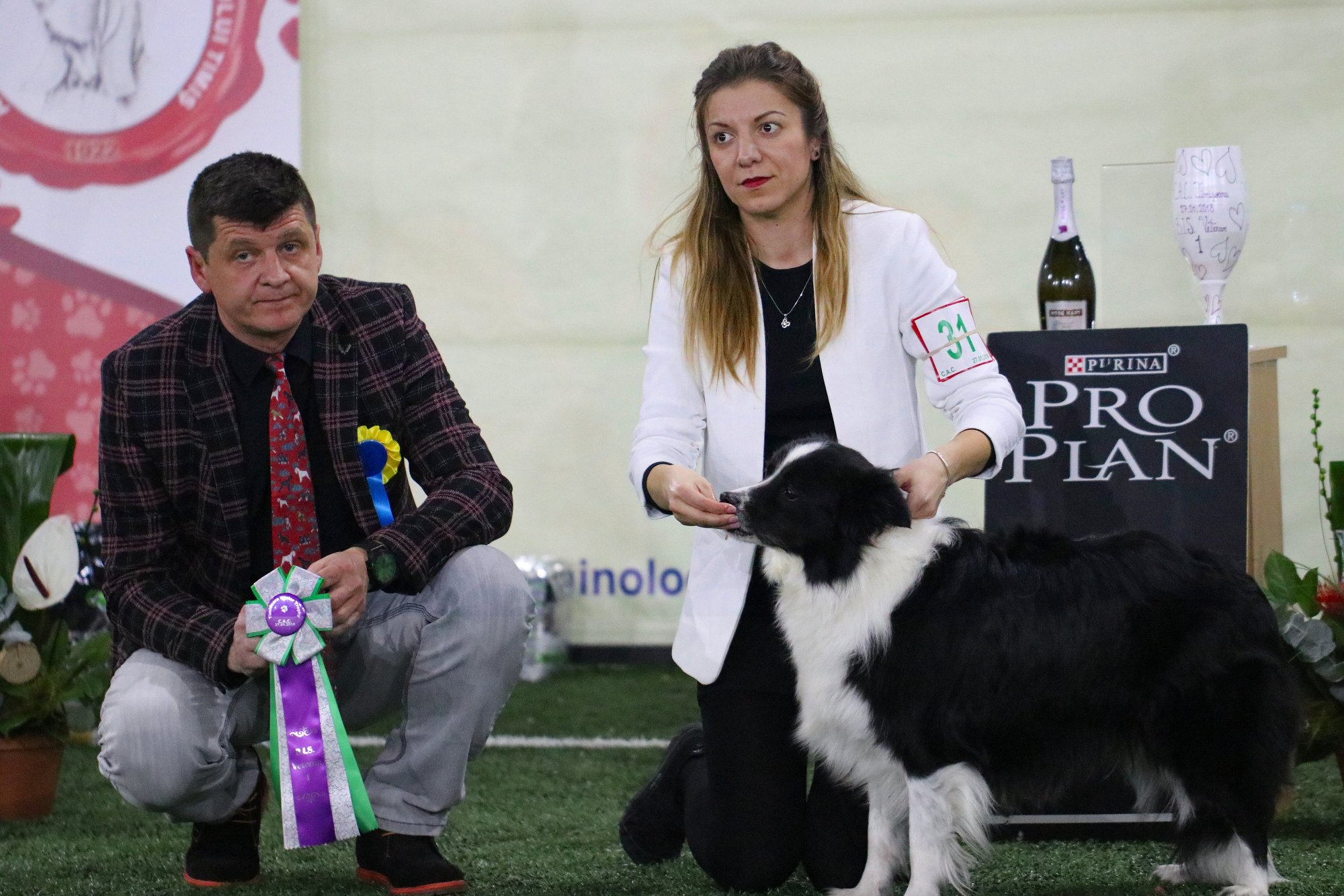 6.Which dog show will you always remember and why?
Mr. Kirov : After almost 3 years break from exhibitions, in January I took Szeder(now owned by Andrei Rostas) to the traditional Dog Show in Timisoara (Romania). She will be 10 years old in June which puts her in the veteran class. Eva was in Intermediate class. Eva finished as Best of Breed. After the groups, the Best in Show competition started. It was very emotional moment for all of us there: me, our handler Adriana, and our photographer for the day Beni, when from all the veteran dogs, the judge decided to give the first place to Szeder. I was very happy of her result and how she was enjoying taking part of the show, as in the "old days".
7.Will you recommend Border Collie to our readers and why?
Mr. Kirov : Border Collie is a great breed with countless positive characteristics and nonsignificant not so positive. In my work as licensed breeder I have met hundreds of people and potential owners. To your readers I would give the following advices: before you decide to buy a dog keep in mind that this will be a life-time relation – the dogs are not something you can change based on some trend or somebody's mood. Having a dog means taking care for a living creature – he/she will count on you for his/her wellbeing. They will be with you when you are alone, as well when you have house full with family and friends.
If you are not ready to engage yourself into relationship with your dog for the next years, better wait until you are ready to do so. Border Collies are a working breed which does not require any extensive grooming, they do not shed much (excluding the spring and fall periods) and are very easy to maintain. Their high intelligence requires permanent challenge with intelligence games and indoor activities.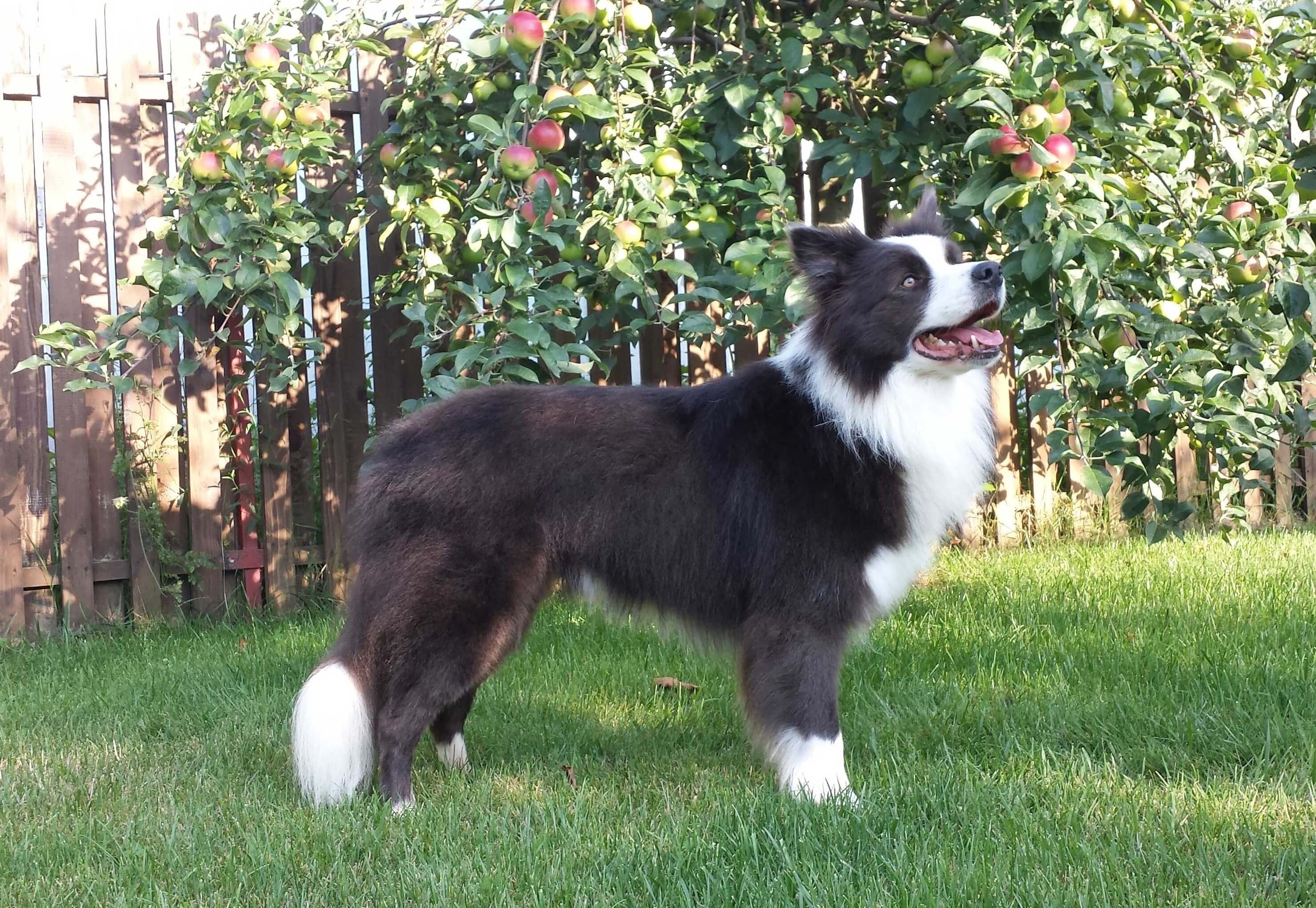 The level of physical activities must be very high – short walks to the park are not going to be enough. If you like jogging, cycling, hiking, swimming… take the collie with you – they get tired very difficult. If, as potential owner, you cannot give to your border collie enough daily activities, living outdoors (preferably, but not a must), lot of attention, socializing with the family and other people, and dogs, I would not recommend you taking a Border collie. Every breeder, who really cares for his dogs, will ask you a lot of questions to ensure himself that the dog will receive everything he needs, so if you are absolutely sure that this is your breed, put on your A game in front and get a Border Collie.