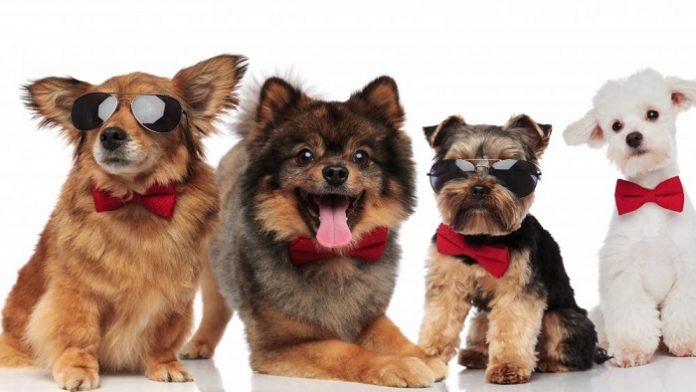 Dog names should definitely be chosen with full attention. The name for a dog, just like a human, is a symbol that is determined for life.
Therefore, before making a final decision on how to give the name to the dog, think carefully about which name would be most appropriate and which would best suit your little friend. If you are just now looking for a suitable name, be sure to stay here and continue reading.
Perhaps it would be ideal to wait for a dog to arrive and first get to know each other.
It's not a bad idea to socialize for a day or two with a puppy before making a final decision and then think about the name.
Do not think about what is currently popular or what are the most beautiful names for dogs, because perhaps the temperament or some other traits of the little one prove to be a great motivation for designing a perfect and unique name.
Top 50 male dog names
1.Bailey
2.Max
3.Charlie
4.Buddy
5.Rocky
6.Jake
7.Jack
8.Toby
9.Cody
10.Buster
11.Duke
12.Cooper
13.Riley
14.Harley
15.Bear
16.Tucker
17.Murphy
18.Lucky
19.Oliver
20.Sam
21.Oscar
22.Teddy
23.Winston
24.Sammy
25.Rusty
26.Shadow
27.Gizmo
28.Bentley
29.Zeus
30.Jackson
31.Baxter
32.Bandit
33.Gus
34.Samson
35.Milo
36.Rudy
37.Louie
38.Hunter
39.Casey
40.Rocco
41.Sparky
42.Joey
43.Bruno
44.Beau
45.Dakota
46.Maximus
47.Romeo
48.Boomer
49.Luke
50.Henry
Top 50 female dog names:
1.Bella
2.Lucy
3.Molly
4.Daisy
5.Maggie
6.Sophie
7.Sadie
8.Chloe
9.Bailey
10.Lola
11.Zoe
12.Abby
13.Ginger
14.Roxy
15.Gracie
16.Coco
17.Sasha
18.Lily
19.Angel
20.Princess
21.Emma
22.Annie
23.Rosie
24.Ruby
25.Lady
26.Missy
27.Lilly
28.Mia
29.Katie
30.Zoey
31.Madison
32.Stella
33.Penny
34.Belle
35.Casey
36.Samantha
37.Holly
38.Lexi
39.Lulu
40.Brandy
41.Jasmine
42.Shelby
43.Sandy
44.Roxie
45.Pepper
46.Heidi
47.Luna
48.Dixie
49.Honey
50.Dakota
How choose the right name for your dog ?
For example, if a puppy shows himself extremely temperamental, swiftly and swiftly, his names would be quite nice; Wind, Spidy (speed eng. Speed) or Hurry / Hari (hurry, eng. Speed, rush).
Conversely, if the little man is gentle, calm and somewhat lazy, the names that correspond to such a character would agree to him, for example; Balmy (balmy eng.mek, gentle), Silky (silky eng silky, gentle), Calmi (calm eng. Calmness) or Kvia (goddess of peace and tranquility).
In any case, do not hurry and choose the perfect name with love and care.