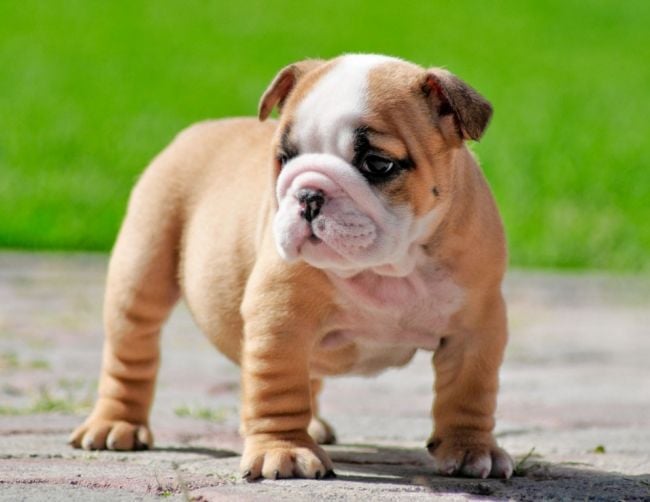 Could you please introduce yourself to our readers?
Hello, My Name is Rahul Vashisth from India Electronics engineer by qualification. Now fulltime passionate dog lover and breeder.
When did your passion for dogs started?
Since childhood like most of the kids, I use to bring stray puppies to my home and made the house of bricks outside my home cause my dad was not a fan of dogs. After finish my engineer school I adopted my first pet lichi, which was a mixed breed. Then my first purebred dog was a St. Bernard female who was also a childhood passion since I saw a huge one sitting in the back of a car.
But I never got success in breeding her as I didn't have that much time and knowledge plus no one was there to guide me. So I took matters more seriously and started my research. And after that, I started with breeding with Golden retriever, American Bully and now only Breed Exotic English Bulldogs.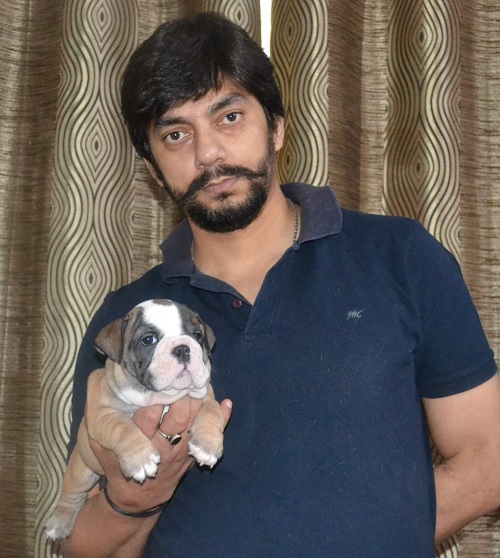 What made you choose your profession?
I worked as an engineer in MNC For about 10-12 years I was tensioned fed up with a metro culture that was very hectic, no time for myself, work position that I never want so I took this hard decision to quit a good-paying job.
I find peace and unconditional love from dogs which I really love,  stay at peace the whole time even if I get really tired sometimes I continue to push myself raising litter and puppies.
Can you tell us more about this dog breed?
Briefly, the English bulldog is a very good companion, courageous, stubborn sometimes very loving dog and social. They can have some health problems most common are skin allergies, cherry eye, and breathing problems. They don't require too much exercise, perfect for an apartment because stay indoors sleeps most of the time,  they don't do good outside especially in hot weather.
Can you describe your philosophy of raising a dog?
I raise them with more attention towards there behavior every puppy has a different personality so I try to make then as social, calm, confident, and stable minded as possible with strangers when I am with them. I don't want my dog to be too friendly with strangers when I am not there but English Bulldog are mostly friendly to strangers what can I do.
Can you tell more about puppies?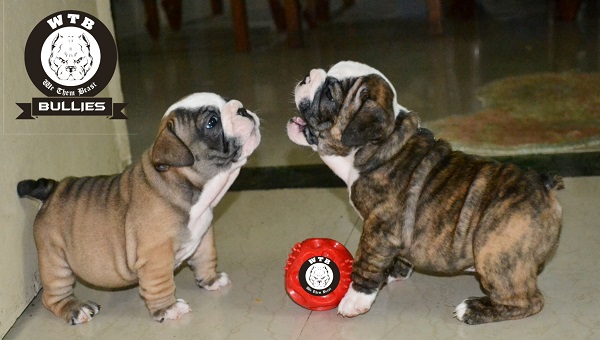 Breeding and raising newborn English Bulldog puppies is one of the most difficult and expensive ways compared to other breeds. There are a lot of medicals tests that we do before breeding our dog's x-ray, ultrasounds after breeding then c-section for delivery.
Newborn puppies are fed both on mother milk and substitute milk formulas also if the litter is big or if the mother doesn't produce milk just after surgery. Once they are 4 weeks we start introducing wet dog food and slowly put them totally on solid food.
Which type of food would you prefer, Homemade or Store-Bought?
I feed a combination of dog food, eggs, chicken, vegetables, rice, fruits, multivitamins n oil.
How about the process of feeding when they are puppies and when grown-up?
We feed young puppies 4-8 weeks around 5-6 times a day small portioned of high-quality hot water-soaked and mashed dog food.
Once pups are 3 – 9 months we feed 3-4 times. Once they are over one year old we feed them 2 times a day. We give them boiled food only.
What is your best grooming advice for a dog that you can give us?
First thing feed them coconut oil it's very good for skin and hair. Try to brush them daily if they have a long coat. Start Training them to get groomed at an early age makes it pleasant for them
What ingredients are most commonly the cause of food allergies in dogs?
It can be genetic but mostly I have seen low quality packed dog food, but different dogs can have allergies from different items.
How many dogs do you own and what breed are they?
I currently own 2 adult Females and 7 puppies. They are from our recent litter from which we will be retaining 3-4 females for our breeding program 2 male and 2 female puppies will be available all of them are English Bulldogs.